This dainty dish is waiting for you at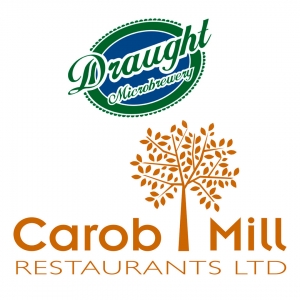 Portions: 4
Ingredients:
4kg Pork Cotsi
650gm Carrots
650gm Celery
650gm Shallots
225ml Commandaria wine
160ml red wine
4 pieces Star Anise
10gr dry rosemary
10gr dry oregano
15gr salt
20gr chicken stock
5gr white pepper
500ml soya oil
30ml grape must
Marinade for Cotsi:
400ml beer
8gr mustard powder
4gr white pepper powder
5gr whole black pepper
8gr cooking sauce
3 pcs bay leaves (dafni)
8gr garlic powder
For Rue:
Execution:
Marinate the pork cotsi for at least 2 hours
Deep fry in casserole with soya oil one by one, until the meat becomes brown.
Add the carrots, celery, shallots and fry them until they become golden in colour
Add commandaria wine. Then add salt, pepper, chicken stock and red wine.
There are two options for cooking:

For cooking in the oven, place the cotsi with the vegetable in a big pan; add star anise, oregano, salt and pepper. Cover with baking paper and aluminium foil. Cook in 120° C for 5 hours.
For cooking in the casserole and following with the vacuum machine, you need to follow the below instructions:
Allow to boil for 30 minutes at low temperature in the casserole. Then remove the pork cotsi from the broth and separate the vegetables from the meat and allow it to cool down. Take the vacuum plastic bags and place the cotsi (one by one) with the vegetables and add Star anise, oregano, salt and pepper. Seal the bags and put them in the vacuum machine. Cook in 65° C in sous-vide* for 18 hours. You can serve directly or you can cool this down and serve at a later stage. If you would like to serve at a later stage, allow the plastic bags to cook down using ice and cold water and place in the fridge. To revert, place the bags in a casserole with hot water (70-80° C) for approximately 10-12 minutes and then finish the dish in the oven for 7 minutes.
For the sauce: Take the remaining broth after cooking the Cotsi with commandaria wine and we prepare the sauce with Rue (combination of Flour & Butter) or corn flour.  Add salt, pepper and 'grape must' to taste.
Serve with fresh green salad, mash potatoes and vegetables.
* Sous-vide is a method of cooking in which food is sealed in airtight plastic bags then placed in a water bath or in a temperature-controlled steam environment for longer than normal cooking times at an accurately regulated temperature much lower than normally used for cooking, typically around 55 °C (131 °F) to 60 °C (140 °F) for meat and higher for vegetables. The intent is to cook the item evenly, ensuring that the inside is properly cooked without overcooking the outside, and retain moisture.