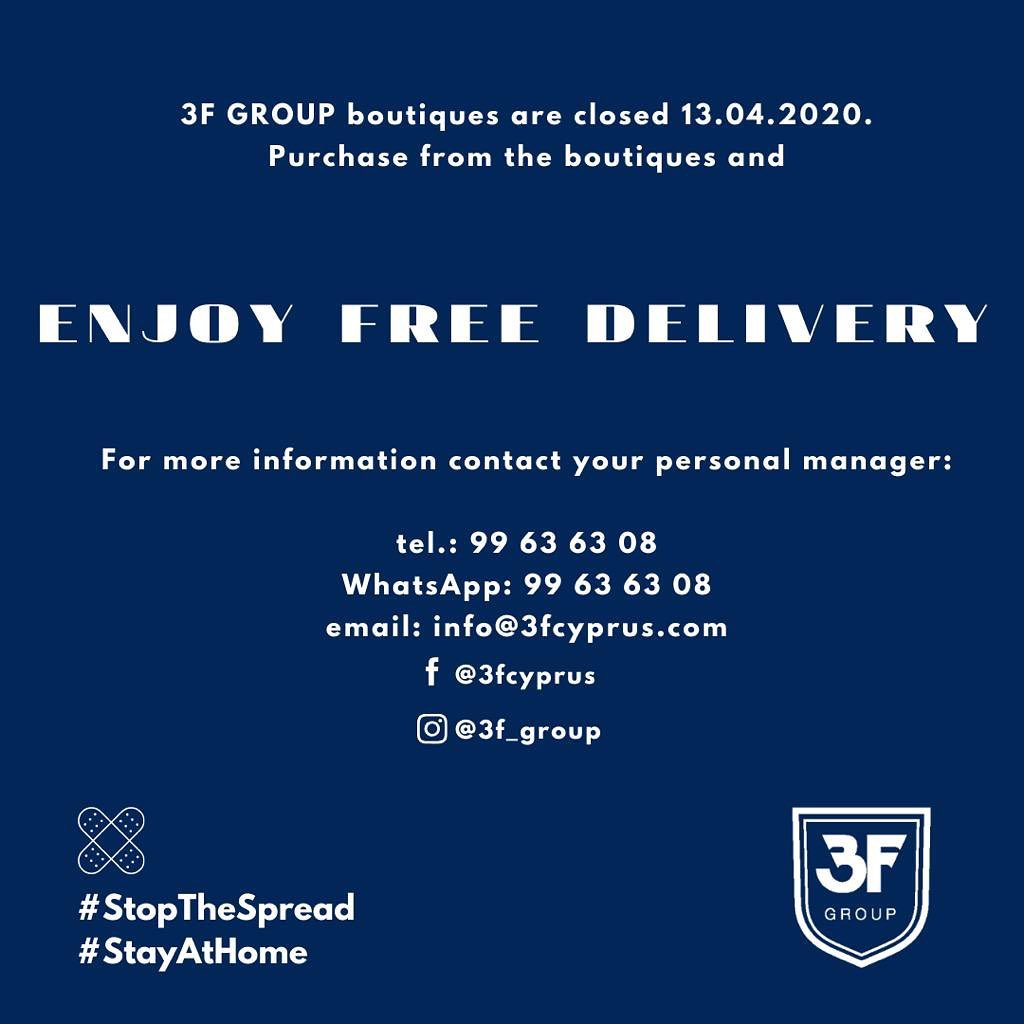 Dear Valued Customers,
Above all, in today's difficult and unprecedented environment, we hope that you and your loved ones are well. Our priority is to contribute to the collective effort for the protection of all. Following the latest government measures announced in numerous countries, all 3F Group boutiques are closed until further notice.
Whether you need advice for purchasing any item from the boutique or gifting, we remain at your disposal to answer any of your questions by e-mail [email protected] and phone 99 63 63 08.
During this period, delivery is free.
We look forward to being able to welcome you back to our stores soon but now let us protect each other and #stayhome.
Sincerely yours,
3F Group Team