The annual Creative Women Conference 2017 under the patronage of the First Lady of Cyprus Andri Anastasiades, is being held 4-7 May 2017 at the Elysium five-star resort in Paphos, Cyprus, a European Capital of Culture 2017. Creative Women is a unique women's event like no other in Europe.
The conference will be addressing topics around entrepreneurship, health and wellness, business growth, innovation and women leadership and will be proving that creativeness is the answer to your success! Presentations and hands-on workshops will take place over the course of two full days complimented by yoga sessions, networking lunches and dinners and the Gala event, in which attendees will enjoy a luxurious dinner with spectacular live entertainment.
The panel of influential woman speakers come from diverse countries around the world. They have been featured in Forbes, Entrepreneur, popular women magazines and various global publications. Among the speakers are: Mrs Andri Anastasiades, the First Lady of Cyprus, Dr. Linda Papadopoulos, Psychologist & Author, Kate Cook, Founder, Director at The Nutrition Coach, Rania Anderson, Founder at TheWayWomenWork, International speaker & author, Genna Elvin, Co-Founder at Tadaweb, Farzana Baduel, Founder and CEO at Curzon PR, Tiffany Hart, Co-Founder at 7Write, Start-Up Advisor, Elena Baturina, Russian Entrepreneur & Philanthropist, Liat Mordechay Hertanu, Co-Founder at 24me, Baroness Francis D'Souza, Former Lord Speaker at the House of Lords, Alise Semjonova, Co-Founder at Infogram, Founder of Riga Tech Girls, Radhika Seth, Co-Founder & CEO at SEQUOIA London, Androulla Vassilliou, Former European Commissioner for Education, Culture, Multilingualism & Youth, Kanika Subberwal, CEO and Founder of Arbahrain and a distinguished international art curator, Raffaella Carneval, Managing Partner at Modo Milano, Manal Hussein Abdel Razek, Ph.D Chairwoman at OHM, Senior Consultant to Lazard Freres, Yvonne Tsanos, General Manager & Projects Manager at ÖL Shipping Group among others.
SAVE THE DATE! #CreativeWomen2017
Calling all women in business, entrepreneurs and female leaders! Are you looking for actionable strategies you can use for your business or career? Do you want to meet celebrity speakers and get 1-on-1 advice? How about make a ton of new contacts? THIS is for you.
Join 150+ women worldwide at the International Creative Women Conference 2017.
Come meet powerful female leaders, boost your skill set, learn eye-opening business strategies, increase mindfulness and make new friends (even leads)!
Beachfront yoga, Gala event and live entertainment for 3 amazing days. What a fabulous way to network!
What to expect:
10+ International Powerful Women Speakers
30+ Hours of Exclusive Networking
20+ Inspiring and Business Driven Programme
06+ Hours of Networking Dinners, Lunches
Book your FREE mini-consultations with top-notch women!
It's only ONCE a year – so don't miss your chance! We look forward to your support by being at the conference! All registrations are done online and you will receive a confirmation email once you book your preferred package! Sell out is expected, so hurry!
See you there!
Creative Women Team
#CreativeWomen2017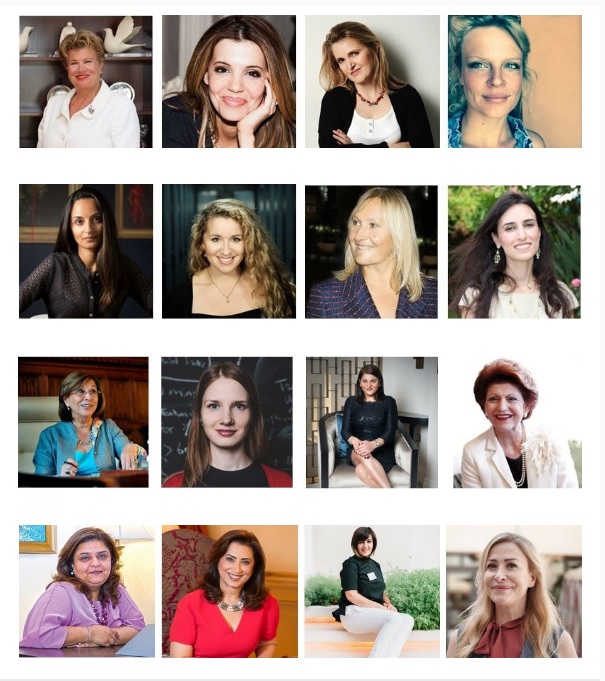 This article is also available in: Russian