MODEL TO WATCH ZOE SOPHOCLEOUS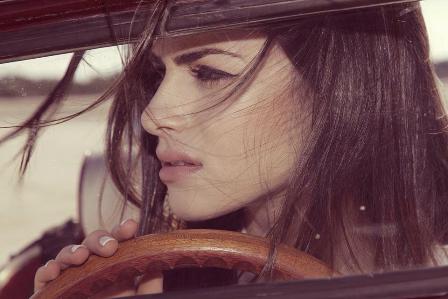 Model to watch and Moi Ostrov Magazine's July edition editorial muse and winner of the Moi Ostrov competition award Zoe Sophocleous for our No.56issue out soon! Zoe whom has also been exclusively photographed by the likes of distinguished fashion photographers such as Louis Loizides Mitsu and many more. A renowned fashion model, with a creative urge eagerly putting herself out there in other fashion fields such as styling, make up and soon to be Fashion Designer which just about covers everything in this interview in terms of style, beauty and her thoughts on success, the paparazzi and how to over come those nerve wracking occasions at castings. Find out lots more on this model whom embodies the effortless essence of remaining a perfect image of herself inside and out and why she's proud of it in this exclusive interview on moiostrov.com
Name: Zoe Michael Sophocleous
Age: 19
Nationality: Cypriot
Home Town: Limassol
Agency: modelpro
SJ: It might be judged as a stepping onto a bundle of hot charcoal competing on who can manage walk over it without failing, as close as task to compare with one of the most competitive careers such as modelling. At times it may be quite difficult to get started on the right path to success, tell us a little bit of your backstory on getting where you are now in modelling.
Z.S: This might sound a bit cliché but it was my loved ones that pushed me to follow this path from a young age , believe it or not; I was always the little shy girl but as a woman grows older her character gets built and along with it her confidence! It's always great to have your family and friends to support you and with a great mentor like mine I know I will be involved in valuable work!
SJ: You also recently won some awards during the Miss Aphrodite Games Beauty competition, tell us how it felt being voted for those awards?
Z.S: Unfortunately I did not win the miss Aphrodite games beauty competition but I was honored enough to win the Moi Ostrov competition award, the prestige group award ,and art & style hair salon award! All three honored me with their vote and I am more than grateful!
SJ: We also found out that one of your titles is also being a stylist for some pretty big photo shoots, from your experience on matchmaking with different outfits on different looks, what particular item of yours would you say goes with everything?
Z.S: In my opinion you can never go wrong with a little black dress! It's something classy, simple that you can easily style up for any season of the year!
SJ: As a make up artist as well, what key colour suits best for this summer's make up trend and what colours do our readers need to avoid?
Z.S: During the summer a make up artists pallet should consist of smooth and calm colours, for example white gold and light pink are some of my favourites but I always go with the mind of a free spirit so I think no colours should be excluded just as long as you can pull it off!
SJ:Being chosen to model for our July's edition editorial based on a fantasy fairytale concept, did you enjoy your time during our Moi Ostov photo shoot?
Z.S: Yes, of course I was more than happy to be part of this amazing group, full of creative and motivated people towards art and fashion! We had a great time and still got the job done!
SJ: Among the lines of being photographed as a model your obviously used to being in the eye of the camera;, but what if you were with out your own consent? Do you think you have what it takes to be a real life princess, we see so much media coverage on the royals of Europe how they are followed everywhere they go, their privacy is ever so limited most of the time, do you think you could get used to cameras following your every step?
Z.S: Of course it's not an easy task for anyone! Even if you love the camera and the bright lights sometimes privacy and some quality time with your loved ones is all that is needed! Yes I would tolerate it and respect their work as paparazzi but I wouldn't be very pleased after years of the same lifestyle but if it's for doing what I love I would definitely take the pressure everyday for as long as it's needed.
SJ: What do you hope to achieve in your modelling career and do you have any dream assignments on your list of life targets? What career path would you have followed, had modelling not been so much settled for?
Z.S: I love what I do, that goes without saying! What girl would love to be pampered and dolled up for some pictures! In modelling I hope to achieve a respectful place as a model in Cyprus and hopefully try expand in Europe as well! If modelling wasn't in my path I would still be involved with the fashion world due to the fact that I want to become a fashion designer which I am currently studying!
SJ: That's wonderful to hear that your pushing your targets into further fashion orientated fields. Which brings on my next question as I'm sure you will experience it as a model but as a future Fashion Designer as well;, for newcomer hopeful models the casting process for different fashion projects can be a grueling and nerve-wracking. How do you approach castings and what is your secret to wowing casting directors?
Z.S: Every person is unique so I guess the best advice I can give is go in and be yourself have confidence in what you do and never doubt yourself! If you don't think you're worth it then you shouldn't expect others to see it in you! You have to go out there and get what you deserve, that's how the fashion industry works!
SJ: An important aspect of a model's overall package is her personal style. How would you describe your off duty style and which fashion designer best represents your personal aesthetic?
Z.S: I always like to keep it classy and sharp but always with a flare of comfort and girlyness'. My all time favorite designer is Dolce & Gabbana, their creations are simply breathtaking, a work of art in my opinion.
SJ: In now' days I'm sure your aware that there is a lot of fixing and snipping in terms of going under the knife ,a craze that's been devoted to in order to look beautiful by high profile celebrities and everyday people, the great philosopher Plato said that "Beauty is in the eye of the Beholder". What do you find beautiful?
Z.S: To be honest I think there's beauty in everything so I couldn't agree more with this quote! You can never define beauty just like you can never define perfection in anything you see! Beauty in someone's eyes happens very often but never will everyone see the beauty that something holds.
Zoe Sophocleou' s last words are proof that this model has an impeccable presence, a presence that no doubt will be continuously brought to attention by the fashion industry with her remarkable resume. We also look very much forward to seeing her graduate collection as a hard working fashion and design student, this Mediterranean beauty is definitely one to count on for future fashion fireworks.
Follow Zoe' s fashion footprint and more with the release of our July's Issue No.56 soon on stands near you!
SarahJane Kyprianou
Fashion Columnist
This article is also available in: Russian