The Limassol Tourism Development and Promotion Company Ltd was established in October 2007, aiming to promote the further development of the basic and tourist infrastructure of the Limassol region and to market the area as a distinct cosmopolitan sea-side destination, with a unique identity, based on its rich history and culture, its special characteristics including the fact that it is centrally located so as to be able to visit any other city of Cyprus as well as the Troodos mountains within less than an hour, and the wide variety of options available for tourists including: enjoying the sun and sea, sports, culture, sightseeing, cycling, bird watching, spa services, mini cruises to nearby destinations, rural tourism, nature trails, Byzantine churches routes, wine routes and much more.
Arts & Culture
Business & Conferences
Countryside
Family Holidays
Gastronomy, Wine & Nightlife
Events
Sports & Beach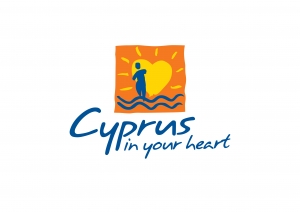 EXPERIENCE LIMASSOL
Organized by Limassol Tourism Board
MONDAY
Walking Tour – Limassol Walk
Guided walking tour of old Limassol, in English
Highlights of the tour: Molos (the sea front), open-air Sculpture Park, old port, Mediaeval Castle, Kepir Mosque, The Cathedral of Agia Napa, The Municipal Market, Agiou Andreou Street
Time: 10.00 hrs
Starting point: CTO Information Office, Agiou Andreou 142
For information and bookings please call 25362756
Free of charge
Served by bus no. 30 from the tourist area
TUESDAY
Cycling Tour – Cycle in History
Passing by the main Historical monuments from Ancient Amathous to Kourion Amphitheater
Escorted by a professional bike guide (English speaking)
Highlights of the tour: Ruins of Ancient Amathous, Limassol Medieval Castle, Old Town, Kolossi Castle, Apollon Hylates temple, Kourion Amphitheater Minimum 6 persons
Duration about 5,5 hours with 1,5 hour break
Meeting (Start and finish) point Ag. Varvara Church next to Ancient Amathous to receive bikes, helmets etc
Description: Easy pace – flat route, Distance around 40km
Bikes supplied by BikinCyprus Adventures
Participants: families or singles of any age over 9 years
For information and bookings please call 99694900
Cost €45 (including bicycle and helmet)
Operated by Bikin' Cyprus Adventures
WEDNESDAY
Visit Lofou Village. Get bus No.40 at the Old Hospital bus station at 10.00. Visit one of the most beautiful villages in Cyprus, located about 26km north of Limassol. It is especially known for its traditional stonebuilt houses and narrow cobbled streets. The village keeps its original architecture. Taverns for lunch are available. Get back at 15.10
Bus fare €3 return.
THURSDAY
Free entrance to the following museums:
Municipal Folk Art Museum (8.30 – 15.00),  T. 25362303
Pattihio Municipal Museum (9.00 – 13.00, 14.00 – 17.00), T. 25763755
Limassol Municipal Art Gallery (7.30 – 2.30),
Theatre Museum (9.00 – 13.00), T. 25343464
FRIDAY
Visit Omodos Village. Get bus No.40 at the Old Hospital bus station at 10.00. Visit the square, the Holy Cross Monastery, the old wine press. Taste and buy local wine and bread. Taverns for lunch are available. Get the bus back at 15.00.
Bus fare €3 return.
Friday Night Bike
Starting point: Athinon Street in the old town
Time: 21.00
For information and reservations call 97873299
Free Bikes available
Served by bus no. 30 from the tourist area
SATURDAY
Visit the newly established Cyprus Historic & Classic Motor Museum in Limassol. Get bus no.
16 or 17
Entrance fee €7 general, €5 for people under 18 and over 65, free for children under 3 years
The information included in this publication is to the best of our knowledge and is based on the available details at the time. We are not responsible for any changes that may occur.
For more information visit our website www.limassoltourism.com
Follow us on Facebook www.facebook.com/limassoltourism
This article is also available in: Russian