The world's latest non-surgical alternatives to Liposuction for slimming & cellulite.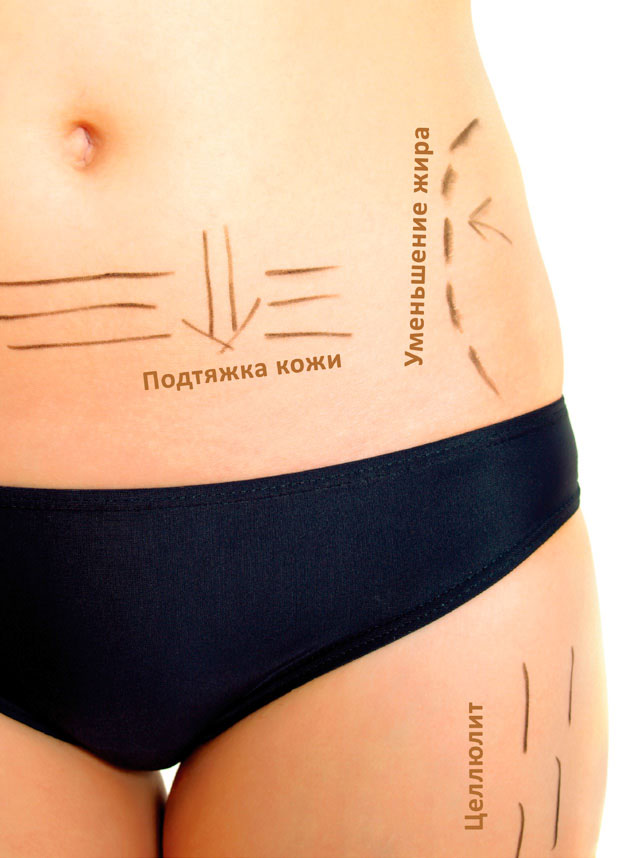 The latest advances in the world for non-surgical beauty solutions for slimming and anti-cellulite treatments comes in the form of permanent destruction of the fat cells. Such treatments are defined as "non-surgical alternatives to liposuction" and are suitable for both women and men.
With these new non-surgical alternatives to Liposuction, we have entered into a new era of slimming & cellulite treatments offering permanent results. Previous older beauty technologies only produced temporary results. That is because they simply reduced the contents of the fat cell rather than remove the fat cells as is now possible.
So what are these latest non-surgical alternatives to Liposuction? One of the most current in the global market is 3D Lipo+. This award-winning body treatment device from the UK is causing a storm in the beauty world because of its superior results. The major benefit of 3D Lipo+ is that it has a combination of advanced technologies so the practitioner can tailor-make a personalised course of treatments for your needs giving you the best results available anywhere.
Recently The British Association of Aesthetic Plastic Surgeons said of 3D Lipo+ that it has a "viable and measureable effect in cosmetic applications".
3D Lipo+'s comprises of four cutting-edge treatment technologies: 3D Cryolipolysis, 3D Cavitation, 3D Tri-Polar Radio Frequency and 3D Dermology, used in either combination or as a stand alone treatment.
3D Cryolipolysis, commonly called "Fat Freezing" has extraordinary results, with a 20% to 40% permanent fat loss in the treated area with only ONE treatment required. With its remarkable results the world has been going crazy over this latest, easy to do treatment.
So how does 3D Cryolipolysis work? A targeted super-cooling process using a special vacuumed treatment head is applied to the desired area. By lowering the treatment area's temperature to -6oC the fat cells crystallize and die and are then naturally eliminated from your body. The benefit of this super-technology is that no other cells are affected. During the next 1-3 months, as those fat cells are naturally dispersed, your new dramatically slimmer body shape appears like magic.
The advantages of this treatment are that it provides a permanent slimming solution, with only one treatment required for phenomenal results. The best part is, no other changes such as exercise or diet are required and it is pain free and completely safe. In fact, you can go straight back to work after the treatment.
Typical treatment areas include, stomach, love handles, inside and outside of the thighs, back, arms, bottom or top of the buttocks or anywhere there is a stubborn pocket of fat that you can't seem to lose with diets or exercise.
The second advanced treatment technology of 3D Lipo+ causing a global stir is 3D Cavitation. 3D Cavitation is a fat removal body sculpting technology for slimming and cellulite requiring no anaesthesia, no scars, no discomfort, no down-time and presents a risk-free alternative to liposuction. The results are instant and permanent loss of fat with remarkable results for cellulite.
Cavitation works by using low frequency ultrasound to create microscopic bubbles only in the fat cells. During the treatment these bubbles grow in size and cause the fat cells to be detroyed.  The liquefied fat cells are transported out of the body via the lymph system. The breakthrough with this treatment is that no other tissues are affected. 3D Cavitation with its twin-transducer technology is one of the world's most powerful cavitation treatments.
Typical treatment areas for 3D Cavitation include: stomach, buttocks, thighs, back and calves. The recommended course of treatment is 8 treatments, one every week. For the ultimate fat-busting and anti-cellulite treatment, 3D Cavitation makes an excellent combination with 3D Cryolipolysis.
If you are considering having slimming or anti-cellulite treatments, there really is nothing better currently available for results than 3D Lipo+.
3D Lipo+ can be found in Cyprus at Therapolis in Limassol where they offer a free 3D Lipo+ consultation to create your personalised program.
Therapolis is rated as #1 for Beauty in Cyprus. Find out more on their website www.therapolis.com or call 25328585.
Therapolis
3 Pergamou Street, Potamos Germasogeia 4041 Limassol
W: www.therapolis.com
This article is also available in: Russian