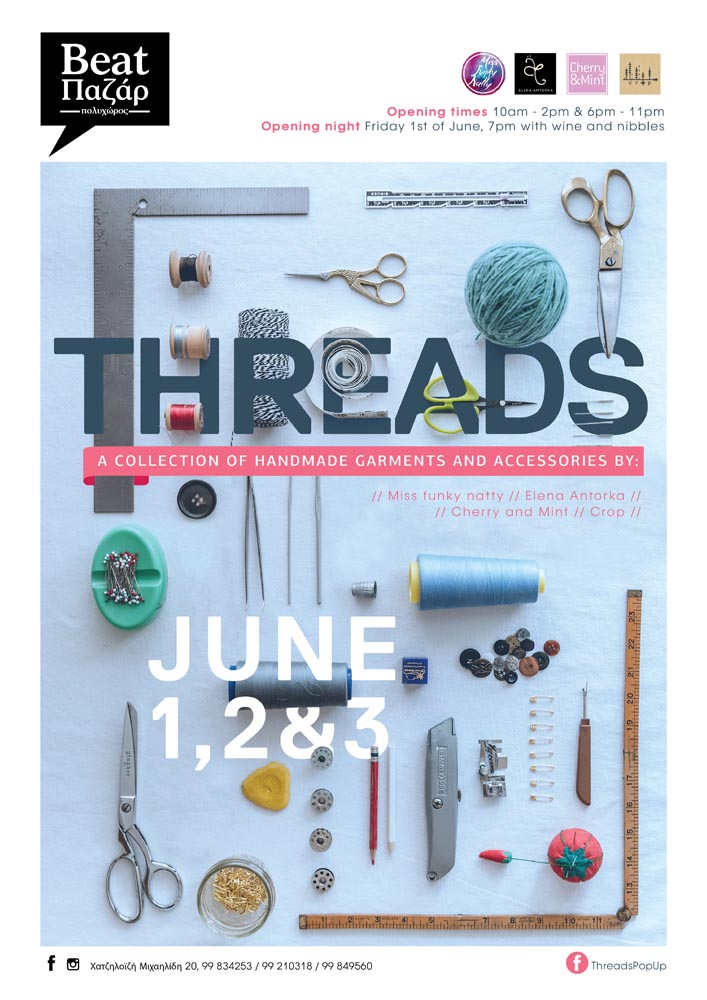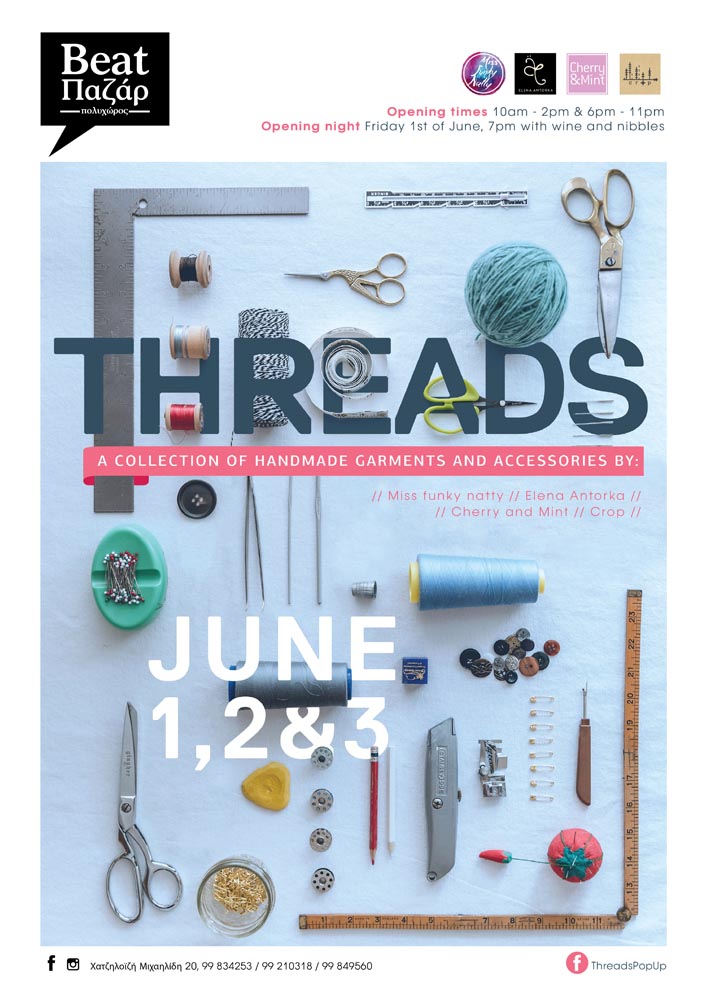 Join us this June at Beat Παζαρ Πολυχωρος in busy Saripolou in Limassol for the first THREADS pop-up shop of handmade clothing and accessories.
The event will showcase fresh new and unique one-off pieces from four up and coming local designers with an array of items in different styles.
Joining us this year are
Cherry & Mint with an exciting new collection of handmade clothing in bold and colourful textiles also created by the designer.
https://www.facebook.com/cherryandmint/
Elena Antorka with her newest summery collection of handmade beachbags, baskets, clutches, headpieces and other accessories.
https://www.facebook.com/elenaantorka/
Miss Funky Natty with another collection of beautifully crafted and detailed collection of bralettes.
https://www.instagram.com/missfunkynatty/
And Crop with her own latest season's collection of handmade skirts, kimonos, jumpsuits and summer dresses in vintage style fabrics and earthy tones.
https://www.facebook.com/cropclothes/
Be with us on our opening night Friday 1st June, 6-11pm to meet all four designers and their work with sangria and nibbles!
Name: THREADS Pop-up Shop
Dates: Fri 1st, Sat 2nd, Sun 3rd June 2018
Opening times: 10am-2pm     6pm-11pm
Location: https://www.facebook.com/Beat-Παζάρ-Πολυχώρος-454931468025768/
Facebook: https://www.facebook.com/events/1919229348119474/