On Sunday December 3rd at 7.30 pm at the Town Hall of Agios Athanasios Municipality, Limassol, a rare performance will take place by musicians from Moscow's Bolshoi Theatre Orchestra.  They are the violist Ekaterina Ivanenko and flautist Natalia Bereslavtseva.  The brilliant Lithuanian cellist, Robert Grod, from Nicosia, will also be playing.  They will be accompanied by our very popular Cyprus resident pianist, Tatiana Stupak, who persuaded her Bolshoi musician friends to come to Cyprus to entertain us. 
The music programme will include works by Beethoven, Chopin, Franz Hoffmeister, Kodály, Vittorio Monti, Rachmaninoff, Tchaikovsky and Limassol composer David Pentecost.  The concert will also feature a "Christmas Potpourri".   
This unique event must not be missed.  It is a ticketless concert, but voluntary donations are requested at the door, for the Community Volunteerism Councils of Mesa Geitonia and Agios Athanasios. 
The concert has been organised by the municipalities of Mesa Geitonia and Agios Athanasios.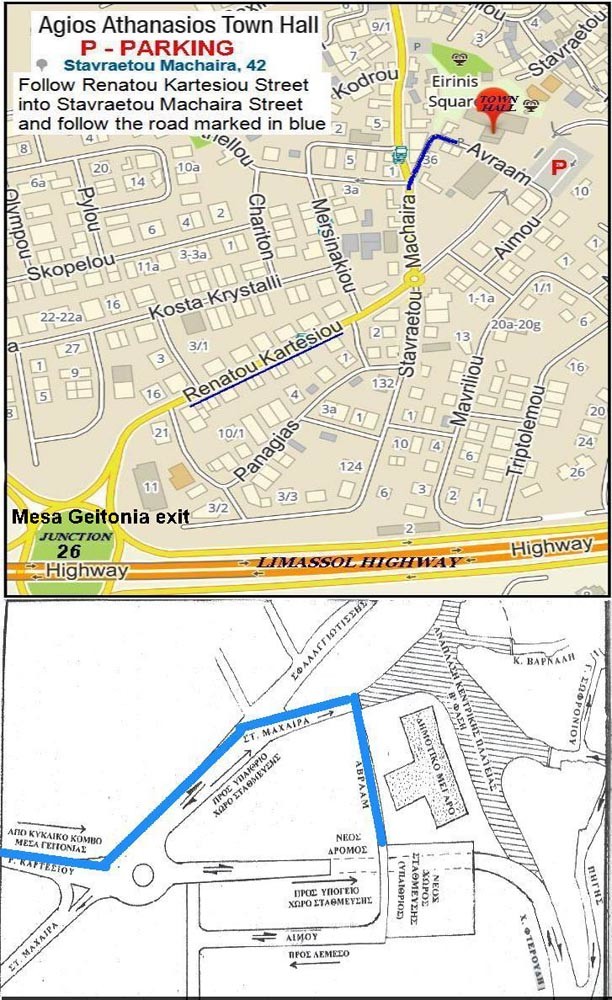 Natalia Bereslavtseva (flute) began studying music at age six in Vladikavkaz.  At age twelve she won a contest as a flautist.  In 1995, she started at the School of Moscow State University.  In 1997 she won first prize at an international competition of chamber ensembles, in Moscow. In 1999 she continued her studies at the Moscow State Conservatory. In 2001 she was winner of the Davidoff auditions, in the Philharmonia of Nations Orchestra. Since 2002 she has been solo flautist in the Russian Philharmonic Orchestra, and since 2004, solo flautist in the orchestra of the Bolshoi Theatre. She is a permanent soloist of the Chamber Orchestra of the Bolshoi Theatre. 
Ekaterina Ivanenko (viola) was born in Leningrad in 1984, and graduated at St Petersburg State Conservatory in 2008.  From 2010-2012 she was the concertmaster in the Moscow Philharmonic Orchestra.  In 2013 she joined the Bolshoi Orchestra as a viola player.  She is a winner of various Russian and international competitions, and has been a participant in numerous master-classes, including the Wagner Festival in Bayreuth and in Yuri Bashmet's master sessions.  
Robert Grod (cello), was born in 1991 in Lithuania.  He studied in Vilnius at the Balys Dvarionas music school.  He is a laureate prize winner of the Dvarionas and Urba music competitions in Lithuania.  In 2010 Robert began his studies at the Moscow State Conservatory.  In 2012 he won first prize in the Kozolupov competition in Moscow, and in 2016 he graduated from the conservatory with honours.  Since then, he has been working in Nicosia for Cyprus Young String Soloists. 
Tatiana Stupak (piano) started learning the piano at age five, and later studied at the Rimsky-Korsakov State Conservatory in St. Petersburg. She won a Bach international competition and an organ international competition in Russia. She has performed in Austria and Germany as well as in Russia. Tatiana is now based in Cyprus, where she is well known, having played many times in the last few years, in Limassol, Paphos and Nicosia, both as a solo pianist and accompanying other musicians.  She also teaches piano, having this year opened her piano school at The Russian House in Limassol.