The seminar of CIWOT Business Club "MAKING YOUR MONEY WORK HARDER" will be held on 3rd of October 2015 from 10 am till 1 pm at Londa Hotel conference facilities.
The seminar will be led by the board member of CIWOT  – Mrs. Cynthia Casey, FPFS, MCSI a Chartered Financial Planner and a Fellow of the Personal Finance Society, UK. Cynthia works with the FM Group, an international financial advisory firm, in Limassol.
The half-day workshop will introduce 10 key ways that participants can use to improve their financial situation and assist them with the achievement of future financial goals:
1 Create a budget
2 Money Management – Prioritize and reduce your debt
3 Increase your pension contributions
4 Take good advice
5 Risk and return – how much can you afford to take both financially and emotionally?
6 Insure your family's future
7 Establish an investment plan
8 Knowledge is Power!
9 Make a will
10 Create a Personal lifestyle plan
The speaker promises a fun and interactive seminar during which participants will be able to share their own skills and experiences, and look at practical tools and holistic solutions.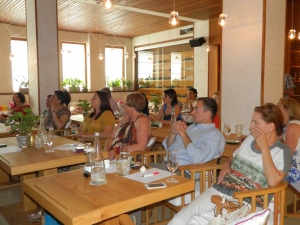 The participants will have also an opportunity to take a part in a raffle and win wonderful prizes.
This is a fundraising event, all proceeds collected are going to support the charity – The Cyprus Association '"One Dream One Wish" / «Ένα Όνειρο μια Ευχή». The details on a charity could be found at http://www.enaoniromiaefxi.com./
Cost of participation – 20 euro.
For reservations and inquires, please contact us at [email protected] or call 99246190.
——————————————————————————————————————————————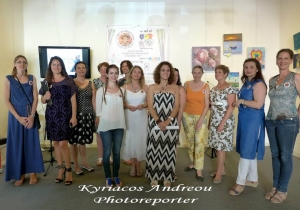 The non-profit organization 'Cyprus International Women of Today (CIWOT) has the goal of helping women find fulfillment through learning new skills and also becoming more connected to their community through community service projects.  At the same time it offers a fun and varied social life to its members.
– Among the charitable projects of CIWOT are
– Art of Giving exhibition,
– Business Club seminars,
– Book Swaps,
– Social Coffee Mornings etc. Besides
CIWOT participates in various other charitable activities such as volunteering in PASYKAF shops, municipality grocery shops , 'Let's Clean Cyprus', Dancing Queen foundation 'I'd rather walk then drink and drive' etc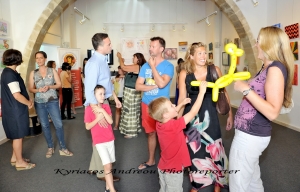 "CIWOT Business Club", which has been launched in spring 2015,  organizes seminars to help its  participants to get new knowledge or improve skills in various business fields.  Professionals both within and outside of organization donate their expertise for these seminars to support CIWOT in its charity fundraising. The seminars usually are open to public and are of non-commercial basis – the proceeds collected serve to support the charities.
Author: Nadiia Loversun