The modern cosmetic industry is very diverse. Today there are many ways to treat skin problems: from simple masks to injections and operations. How can modern lady understand what is the best for her?
Text: Olga Denisova, cosmetologist and distributor of ERICSON LABORATOIRE brand in Cyprus.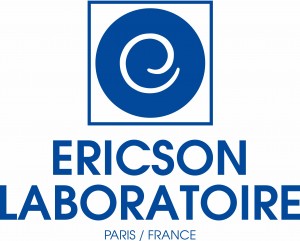 Medical-aesthetic approach is the best alternative to the needle and scalpel! It has no risk and complications. Modern medical science and the latest developments in the field of medical cosmetology allow women to achieve a lasting result. ERICSON LABORATOIRE's concept is to introduce into the daily practice the latest scientific discoveries, efficient and safe, non-surgical methods of skin care as soon as they become available!
In the 60s of the last century a distinguished biologist, winner of the Karel Alex Nobel Prize, Professor Erickson was one of the first scientists to use cell therapy – the revolutionary technology of the highest level – in his operations on the skin. The techniques developed by Professor Erickson involved usage of cell extracts for an intensive restoration of aging skin. In order to continue the work he had started in cooperation with the Swiss scientist, Professor Paul Niehans, who founded La Prerie company in Switzerland, Professor Erickson founded his own company – ERICSON LABORATOIRE in France. His Cellular Therapy Center in Paris founded in 1962 has gained the incredible popularity due to the CELLULOTHERAPY method – applications of "live" placenta and cell extracts on skin.
The rejuvenating effect of the technique has changed the attitude of Parisian women towards medical cosmetology forever!
Nowadays ERICSON LABORATOIRE is a large company with 60 years of history, the world leader in professional cosmetics, and a new philosophy of a healthy lifestyle. Having eight research and production laboratories in France, an independent international expertise and Safety Certification, effectiveness testing procedures and representative offices in 65 countries all around the world we can proudly call ourselves world-class experts in the field of aesthetic cosmetology. We are able to deal effectively with any skin problems and offer the right methods to achieve noticeable results!
Leading clinics, the best spa hotels and beauty salons prefer our brand because of its high quality.
Fourteen lines for face and nine for body, nutritional supplements, and a huge range of home care products allow specialists to find an individual approach to each client.
In our articles we will regularly introduce you, dear readers, to all ERICSON LABORATOIRE's beauty products presented in Cyprus. We will explain how they work and what kinds of skin problems they solve. Running ahead, I would like to point out that today, thanks to the wide range of products we are able to help with any sort of the skin and body problems.
In order to choose the correct products and methods, your cosmetician needs to know about you as much as possible – your age, lifestyle, menstrual period and medical history. Every cosmetician undergoes training and practice with ERICSON LABORATOIRE products before starting work!
So what's new and interesting we can offer?
We are working not just with your skin, but with its problems. There may be pigmentation or acne treatment, correcting double chin or just taking care of dehydrated skin. All cosmetics products by ERICSON LABORATOIRE undergo two-year testing in independent laboratories. And only when the efficiency is maximized, and the composition is perfect according to biologists, the products are placed on the market!
Many of the methods used in the elaboration of ERICSON LABORATOIRE products (for example, aquaporin discovery and usage) were awarded the Nobel Prize! Our products affect skin on the cellular level, "tricking" nature in a way. There are special products to treat skin problems of women in perimenopausal age or with an irregular menstruation – called estrogen driven skin.
Non-injection mesotherapy, deep moisturizing, phytoestrogen care, acid peels of different concentrations, anti-pigmentation protection and treatment with the development of "Melano-Block", wrinkles and acne treatment, lipoclasis on the double chin, effective care for the skin around the eyes – all of these and much more is now available for our Cypriot women!
Professional beauty treatments and products for home care are already available in beauty salons in Cyprus! For more information and to get a free quote, please contact our ERICSON LABORATOIRE office at Vasili Michaelide 25, Limassol and by the phone 99674853.
For Beauty Professionals: in October there will be a presentation of the new ERICSON LABORATOIRE face care lines for sensitive skin, as well as for postmenopausal period treatment. Please, register!
This article is also available in: Russian