Having just returned from a two-week vacation, where we stayed in three different luxury accommodations on two Aegean Greek Islands, has inspired me to create a new series of blogs dedicated to identifying what makes a Boutique Hotel indeed luxurious.
Our vacation was truly a success regarding location and much-needed R & R. Our hotels, on the other hand, two of them with 5-star luxury resort rating and the other advertised as a deluxe boutique hotel, just didn't hit the spot!
I don't mean to sound like a complaining TripAdvisor reviewer, as the accommodation was comfortable and adequate, but it was far from deluxe and luxurious. Having had the privilege to have travelled to various locations and experience true 5-star hospitality, I can say that many hotels in the Mediterranean are lacking exactly what they claim to offer!
I personally love to plan our annual vacation. And spend hours trawling the internet for locations and hotels that are inspirational and aspirational- where we can experience another memorable dream holiday with my family.  My most outstanding experiences happened in small luxury boutique hotels in London, Mauritius, Maldives, Santorini and South African Game Lodges. These hotels offered the complete experience: the ideal location accompanied with great facilities and personalised service without neglecting the fine details of creating outstanding accommodations.
The objective of any hotel is to make its guests want to stay longer and return in the future.
The terms "Luxury"; "Deluxe", "Exclusive" as well as the 5-star rating have been awarded to overpriced facilities that are just above basic in standards. How can a bland room, of 28 sq. meters, with dated furniture be in any way considered luxury? I have had enough of the very basic, cost-effective or cheaply renovated rooms being falsely advertised as luxury!
I believe that the discerning client is willing to pay, within reason 😉, a premium for a truly luxury experience in a boutique hotel! So, to motivate upcoming hotel developers, especially in my region, I will try to identify the major issues that need to be rectified. The essential ingredients required to create a truly luxury boutique hotel room will be discussed. Then, in future blogs, I will create a case study showing how I will conceptualize and design "MY IDEAL" Luxury Boutique Hotel Room.
The "Luxury Boutique Hotel" Test Criteria:
Size Matters!
Believe it or not, when it comes to a luxury hotel room, size really matters! Think of it as "Business-class" spaciousness, without it there is most definitely, less comfort. An extra few square meters can change the configuration of the room design, allowing for many more design possibilities and options.
Unattractive First Impression
A very common configuration of a hotel room is to enter the room with a bathroom on one side and cupboards on the other, further on a bed is against one wall opposite a dresser (with TV) on the other wall. This cookie-cutter layout is very uninteresting, and offers no visual impact on entry. In fact, it lacks privacy as one can see inside the bathroom and bedroom beyond, directly from the entrance door.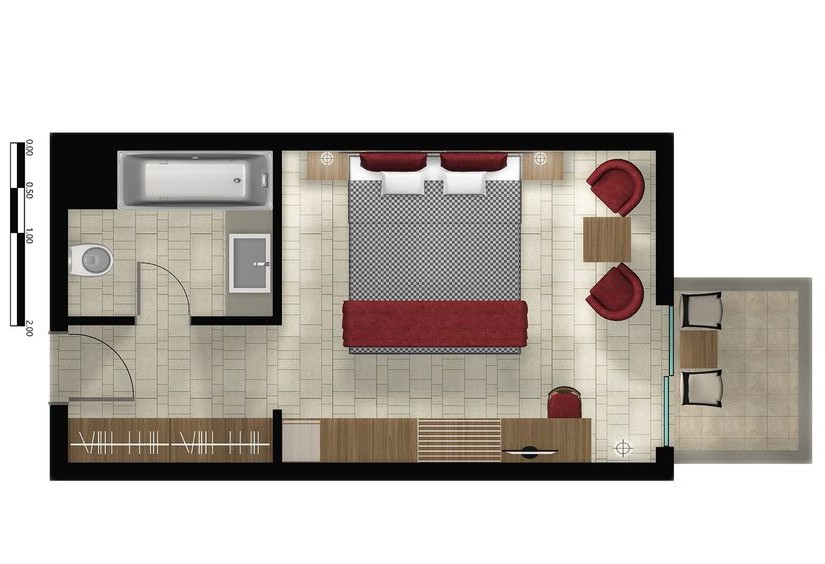 Dated Furniture, Décor and Design
Any hotel room that looks tired and jaded, with worn out furniture and fittings needs a full renovation, especially in a property claiming to offer luxury accommodation.
A luxury boutique hotel should have designer-led interiors. On-trend décor with high-quality materials, designer furnishings, bespoke art, quirky, offbeat or locally-sourced decorative elements, as well as the latest in technological features will ensure client satisfaction and create a memorable visual experience.
Therefore, if a hotel has cookie-cutter décor and layout then it completely fails as a "Luxury Boutique Hotel".
Bad Lighting
Insufficient lighting is a very common error in hotel rooms.
Firstly, functional lighting needs to be carefully considered:
sufficient light in the bathroom for grooming
sufficient lighting in the cupboard area
appropriate bed-side lighting for reading
appropriate desk lighting
Finally, ensure that the lighting provides the desired ambiance for a luxury room. A well-designed space should allow for various lighting options, including mood lighting.
Insufficient storage
On first arrival, guests are usually satisfied with the room that they are presented with. This is simply since the room has been freshly cleaned. However, once the guests have unpacked, if there is inadequate storage space for all their belongings, a small tidy room can quickly feel crammed and claustrophobic.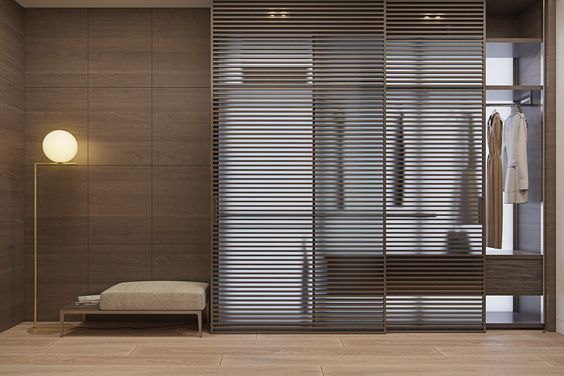 Cold and dull flooring.
Often hotel room flooring is ceramic tiling, probably for easy cleaning, making the space feel cold. A well-positioned rug in the room, which provides warmth and comfort, is almost always omitted.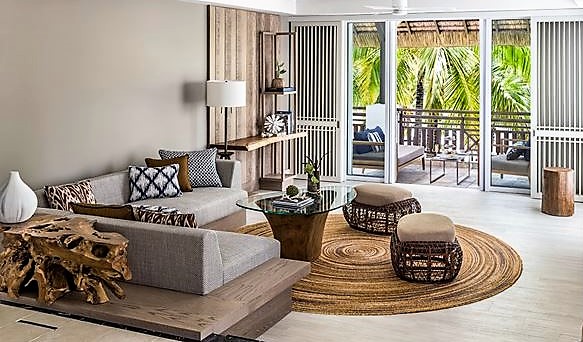 Uncomfortable bedding
There can't be anything worse than an uncomfortable bed with low quality linen and pillow inners! The quality of the mattresses and bedding must be a priority to a hotel selling luxurious accommodation.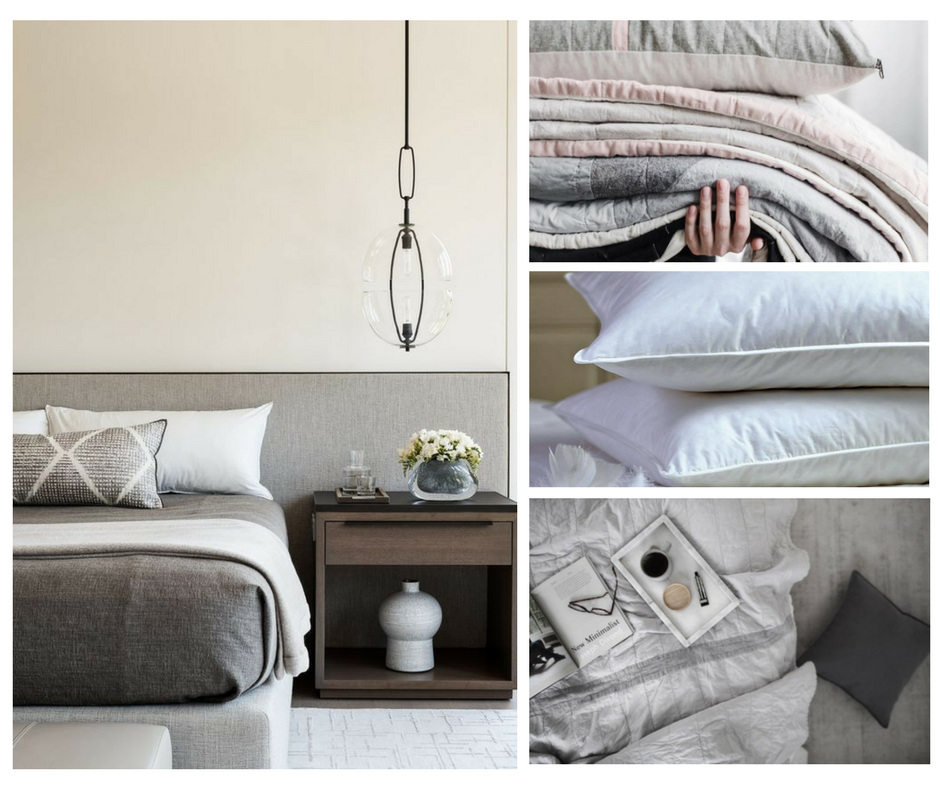 Lack of Natural Greenery
Natural elements add beauty and upliftment to any space, and need to be especially included to a room that is meant to be better than one's home. Where are the small floral arrangements, real or faux? Even simple succulents can make an enormous impact.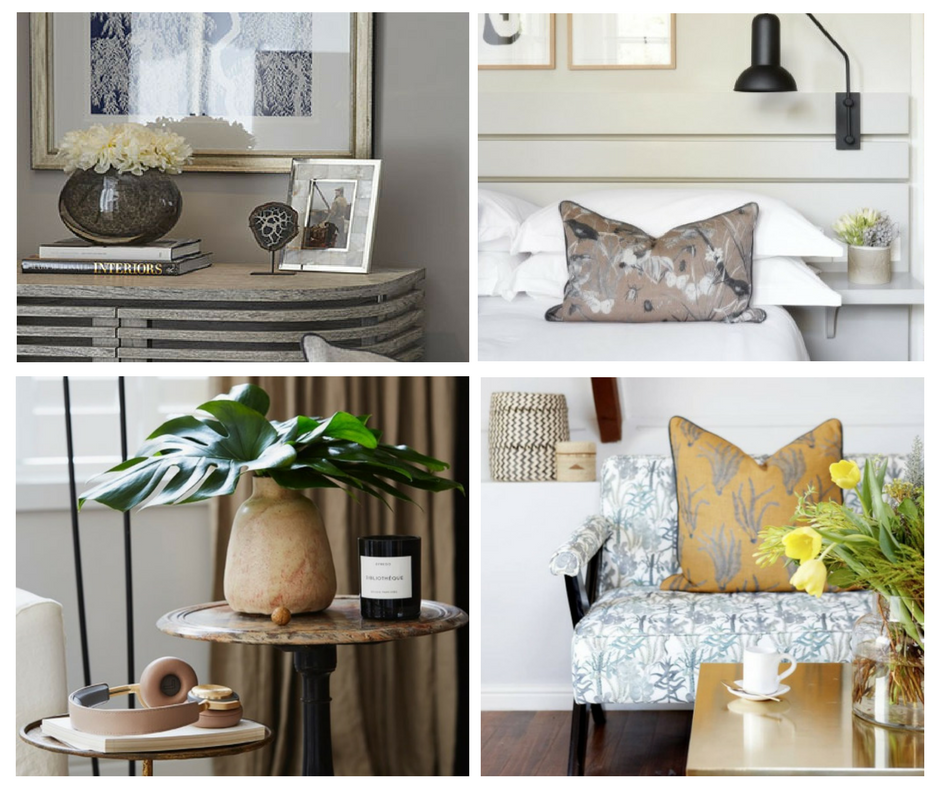 Hospital-like Bathrooms
Does this really need an explanation? A bathroom is either only functional or it is also beautiful! If functionality is the main consideration then the hotel has failed in another opportunity to impress.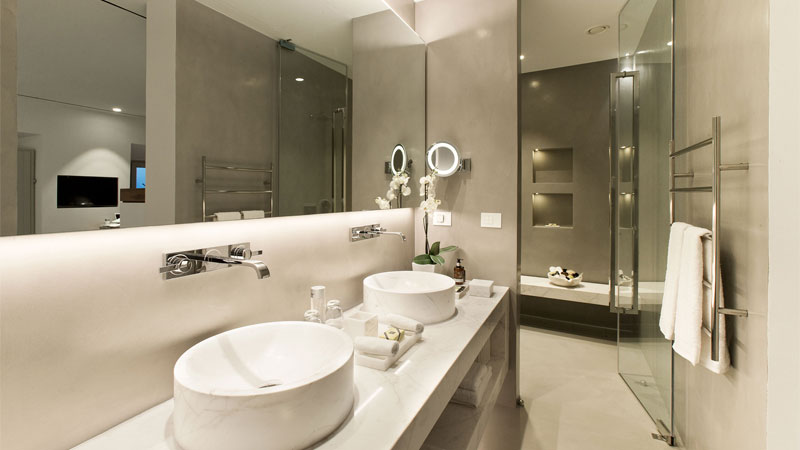 Cheap Hospitality Products and Amenities
All hotels provide hospitality products, but very few provide quality products. I get particularly upset having to dig through 6 – 8 tiny bottles of body lotion in search of the single shampoo product that can barely cover my hair. Another frustration is finding that there is a single small soap bar to be shared between the basin and shower. These are unacceptable failures in providing exceptional service!

Offering bespoke amenities such as a generous pillow menu, organic or quality toiletries and bar fridge stocked with the guests' favourite beverage selection contributes to the ultra-personalised service and an atmosphere of comfort and luxury.
Charging extra for services and items that should be complimentary.
Daily bottled water should be a basic complimentary service. Free Wi-Fi and a comprehensive list of entertaining TV channels should also be standard.
There are probably more items which could be added to the criteria list, but the above list identifies my "pet-hates" and provides a good starting point for design requirements.
In conclusion, a luxury boutique hotel is expected to distinguish itself from larger establishments, by providing guests with an intimate, ultra-personalized service and designer-led luxurious accommodation.
A design case study of my Luxury Boutique Hotel Room to follow in future blog entries….