Business Women and Leaders Gather in Paphos on May 4 to Attend The Creative Women Conference.

10+ International Speakers Come Together to Share and Network with Women Leaders and Business Owners via Inspirational Keynote Speeches, Hands-On Workshops and Panel Discussions.
CYPRUS, 3 April  – The annual Creative Women Conference, under the patronage of the First Lady of Cyprus Mrs. Andri Anastasiades, will be  held 4-5 May 2018 at the Elysium five-star resort in Paphos, Cyprus. This is the third annual gathering which brings together nearly hundred and fifty accomplished female leaders, founders and entrepreneurs from around the world.
The event founder and director, Olga Balakleets, CEO of Ensemble Productions has established a unique women's event that welcomes women from all industry backgrounds an opportunity to gather, connect and learn from each other. Together with her team, she has developed a conference that encompasses friendly networking, rewarding lectures and hands-on workshops with a holistic approach.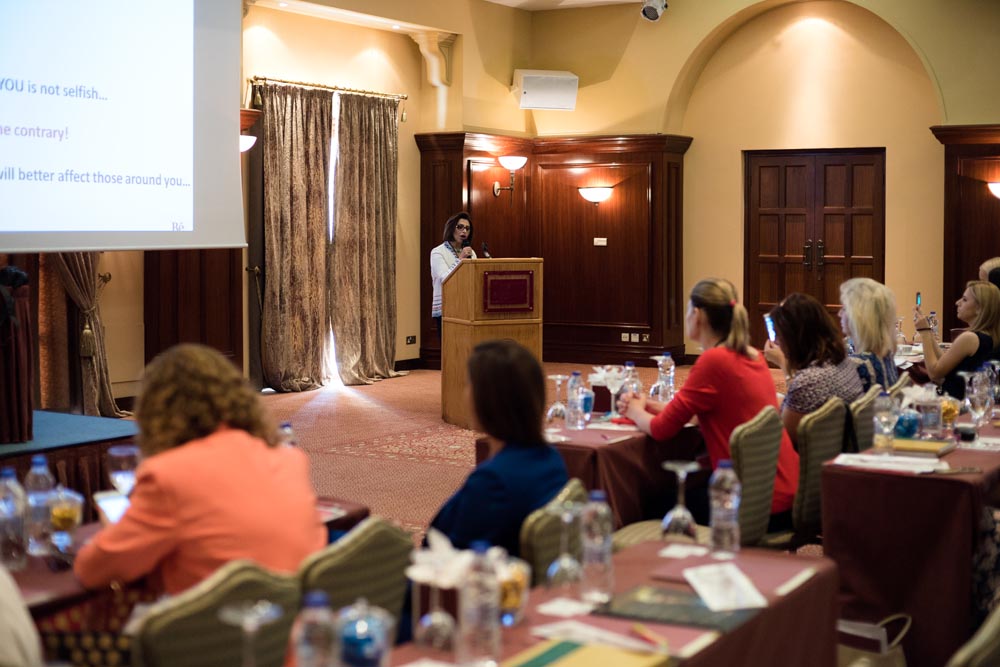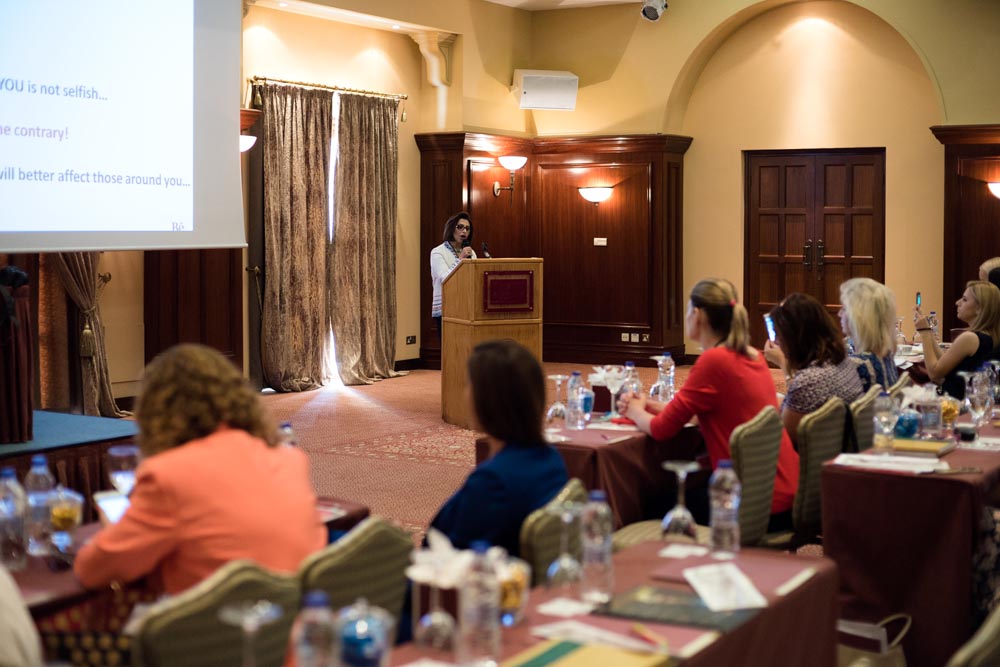 The panel of influential woman speakers come from diverse countries and have been featured in Forbes, Entrepreneur, popular women magazines, and various global publications. The conference will be addressing topics around entrepreneurship, health and wellness, business growth, innovation and women leadership.  Presentations, networking and hands-on workshops will be complimented with beachfront yoga sessions, networking lunches and dinners. The event ends with a beautiful Gala event on 5 May, in which attendees will enjoy a luxurious dinner with live entertainment and dancing. Up to date, we can announce confirmed list of our headline international speakers:
Farzana Baduel, Founder and CEO at Curzon PR, Alla Bashenko, Member of the Board's Investment Committee at Parkinson's U.K. charity, Noella Coursaris Musunka, Founder of Malaika, Dr Ana Cukic-Armstrong, Chief Executive Officer at Armstrong Investment Mangers LLP, Amal Daraghmeh Masri, CEO of Ougarit Group, Editor in Chief and Founder at Middle East Business News, Ana Irene Delgado, Former Panama Ambassador to the UK, Republic of Ireland and Iceland, Partner SOLENDEG Panama London Office, Jill Douka, Founder of the Global Academy of Coaching, Tatiana Dudyez, Power and Leadership Strategist, Adi Eckhouse Co-founder and CEO of Real Face, Martha Fiennes, British award-winning filmmaker, director, writer and artist, Dr Manal Hussein Abdel Razek, Chairwoman at OHM, Senior Consultant to Lazard Freres, Marina Ioannou-Hasapi, Director of the Department of Labour Relations of the Ministry of Labour, Welfare and Social Insurance, Lamia Kamel, Managing Director of CC Plus, Gulrukh Khan, Award-winning international film maker, Mila Levinskaya, Founder of "Image by Mila", the head of Cyprus-Russian Business Association in Limassol, Eline Pedersen, President of Birth Forward, Nova Reid, Founder of Nu Bride Blog, well-being mentor, Rebeca Riofrio, Founder of Art-In-Fusion TV, Yulia Romanenkova, Founder of the renowned international children's filmmaking camps, Radhika Seth, Founder & CEO of Sequoia London, Farah Shammas, Managing Director at St Raphael Resort and Marina, Limassol, Mirela Sula, CEO and the Founder of Global Woman magazine and Global Woman Club, Laura Timm, Founder of the Success Without Limits, Amani Vernescu, Founder & CEO of Quality Focus, Janina White, British writer, Couch, Anna Zavou-Christophorou, Commissioner of Internal Audit of the Republic of Cyprus.
More speakers will be announced soon.
Women from all walks of life will be surrounded with like-minded professionals to have candid conversations, pitch ideas, learn actionable business strategies and network in-person. Creative Women Conference serves as an opportunity to express passions, exchange ideas and find solutions to lingering questions in a relaxing atmosphere.
Women interested in registering for the conference can visit the website www.creativewomen.co/register and follow the online registration process. They can select any various package and add-ons to meet their preferences. For instance, there are options to have access to the entire conference (lectures, workshops, lunches, dinners, Gala) or they may choose a one-day access pass and select any additional events.
The organising team is dedicated to provide women the chance to energise their business goals and commitments in beautiful networking arrangement.
For more information and press enquiries please contact [email protected] www.creativewomen.co